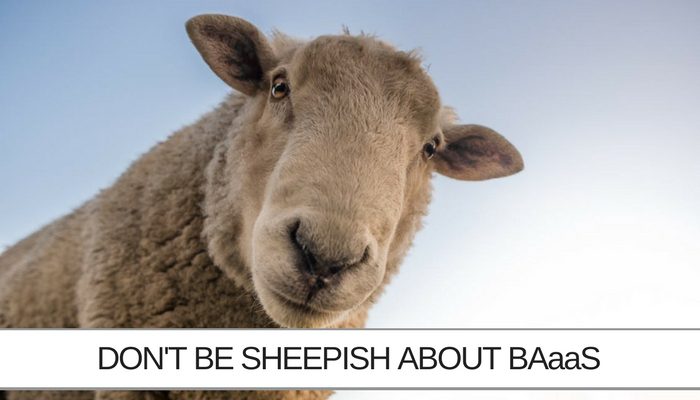 Picture a Project Manager, a full team and a Business Analyst … on every project.
IT Project Nirvana.
Budgets are tight so often it's the latter that either gets sacrificed, usually merged into someone else's role.
Many Project Managers have in the past, had parts of their job description that look more 'BA' than 'PM', and have had to try to cover both roles. However, we need to recognise that Business Analyst (BA) is a vital discipline in its own right.  Business and technology demands have changed the landscape and it is constantly evolving. Increased security threats, GDPR legislation, greater emphasis on return on investment, tighter budgets, less flexibility around delivery dates, all mean an effective Business Analyst has become an essential rather than a luxury.
Until now, a Business Analyst on every project has been viewed by many as just that – a luxury, nice to have, but not something that every organisation can afford. I did a quick ring round some clients and every single one who could see a marked benefit of having a BA said, that it was headcount that they could not justify.
As with most capability gaps, there is an opportunity here for an "as a Service" model.
Business Analysis as a Service (BAaaS) would work just like any other managed service. Just like the broader Project Management as a Service (PMaaS) which it is part of, BAaaS can offer fully skilled experts with a deep understanding of current technologies and methodologies that dovetail neatly with your own team.
If you are looking to increase your business analysis capability whilst reducing business costs it's worth considering.
Of course, the main reason that many project teams don't have a full-time Business Analyst is one of demand. Some projects need a BA more than others – any headcount that is crucial today, but later sits twiddling thumbs for three months until needed is an expensive resource. At its most flexible, BAaaS should be a provision that you can adjust according to your needs, you dial it up and dial it down depending on your demand.
Furthermore, your BAaaS partner should get to know your culture and business goals, as should any aaS provider actually, ensuring delivery of tailored technology solutions that fit your business and meet your specific needs.
BAaaS is not a new concept. I didn't invent it! I think I first heard the phrase coined in 2010 – so why is it SO relevant now?
Here are Six Reasons.
1 – Security
I already alluded to this, clients with a Business Analysis capability, either in-house or outsourced, report greater security confidence. It's certainly another line of defence. As Projects become more complex and more closely aligned to business strategy, the more attractive they become to hackers. IT Projects are increasingly being targeted by criminals seeking sensitive data. Business process and technical know-how are among the skills that make a great Business Analyst, and combined and deployed within your portfolio, these skills will help to mitigate some of these security risks.
2 – BAs Create Value
As IT project budgets tighten having a Business Analyst in place becomes more and more critical. When you consider that IT project Return on Investment (ROI) is measured by value achieved, minus the cost of implementation, it is easy to see how a BA can influence both sides of the equation. Deployed effectively, a BA will find the most cost-effective solution to your problems and challenges — outsourced BAs especially have a wider awareness and experience of cost-reducing options.
3 – BAs Facilitate Up-Scaling
As the business supported by your IT team grows, so too does the size and scope of your project portfolio. Systems that used to support you can start to creak under the pressure of increased stakeholders and dependencies, communication methods that worked fine when your team was small can become stretched. BAs can provide a framework in which to upscale to meet demand within the parameters of your budget.
4 – BAs Can Sniff Out Extra Business Benefits
I used the term 'sniff out' deliberately. One CIO recently referred to a BA hired through an "as a Service" offer as a "like a terrier". What he meant was that good BAs don't just report on projects, they actively search out opportunities for aligning IT solutions with business strategy and in doing so help the IT project team realise greater potential benefits.
5 – BAs Have Flexible, Transferrable Skills
When business budgets are tight, your team has to be staffed by the best multi-taskers! The Business Analyst role seems to attract talent with transferable skills and more varied project experience. One CIO told me having a Business Analyst was like a football manager having a defender who was happy running up the pitch and scoring a goal. I thought this a great way to put it! Solid at the back and prolific at the "glory end" of the project.  BAaaS allows you to have this resource on tap!
6 – BAs Reduce Having to Start Over!
I asked a BA what she thought her USP was and she told that she was uniquely placed to help her team have a laser focus on what was important. IT projects, being subject to so many stakeholder and external forces, are prone to change. You factor this in and prepare contingency budgets, buffers and margins, but when project delays are caused by unforced errors, like poor communication or lack of clarity on requirements, it's really frustrating. Unnecessary change, having to rework portions of the project, or even start tasks over can all be reduced by having someone effective in the BA role.
In conclusion,  I believe that it's never been more essential to have a Business Analyst, but I also appreciate that it has probably never been harder to justify the extra headcount. BAaaS could provide you with the hero that your portfolio needs at a cost it can afford. Why not talk to Stoneseed now?
Find out more about BAaaS as part of Project Management as a Service from Stoneseed