Project management can sometimes seem to be a job of opposites – sometimes sitting in front of your screen preparing project plans, documentation and reports. But at other times you're out and about sorting out problems that could impact the project's success or diplomatically resolving personality clashes that could lead to a crisis. And whether you're documenting aspects of the project or fire-fighting problems it never seems to be easy. But then you probably wouldn't want to do the job if it was.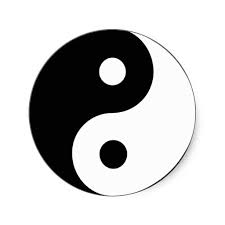 Part of what makes project management interesting is the challenges it always seems to throw up. And part of what makes a successful project manager is being able to deal with the challenges whether they are related to the budget, scope, schedule, people or project documentation.
A project manager must be all things to all people. You can't be successful as a project manager if you are only effective at the scheduling and budgeting and not good at dealing with people on a personal level or convincing others of the benefits of the project.
Yin and yang are opposite forces that are both interconnected and interdependent, and, therefore, complementary. Everything has both yin and yang aspects – light and dark, female and male – and one cannot exist without the other; but either aspect can be more or less prominent. In a project manager it is the balance of the yin and yang that determines how they handle aspects of a project such as change, risk and individual people on the project team.
So nurture both sides of your personality to obtain the perfect balance of yin and yang and develop your project management skills to a level that will ensure success.
Build collaborative teams
Develop a supportive working environment
Encourage professional growth
Deliver first-class products
Accept that mistakes can be made (and move on without blame)
Foster a can-do attitude
Communicate authoritatively and concisely
Read more about the attributes of male and female project managers in these articles:
"Do Men make the best project managers?"
"Do Women make the best project managers?"
And if you are still in doubt undertake some training on one of the very best project management courses in a recognised methodology such as PMP, PRINCE2 or APM PMQ.