A project manager's position carries a lot of responsibilities, and for those who find themselves in this position for the first time in their career, there are many challenges that lie ahead. However, you will gradually get used to it, and become more efficient with every subsequent project.
Since project management is a very important position, there are a few golden rules you can use to ensure your project's success. Here are a few suggestions you can use to complete your projects with high success rates.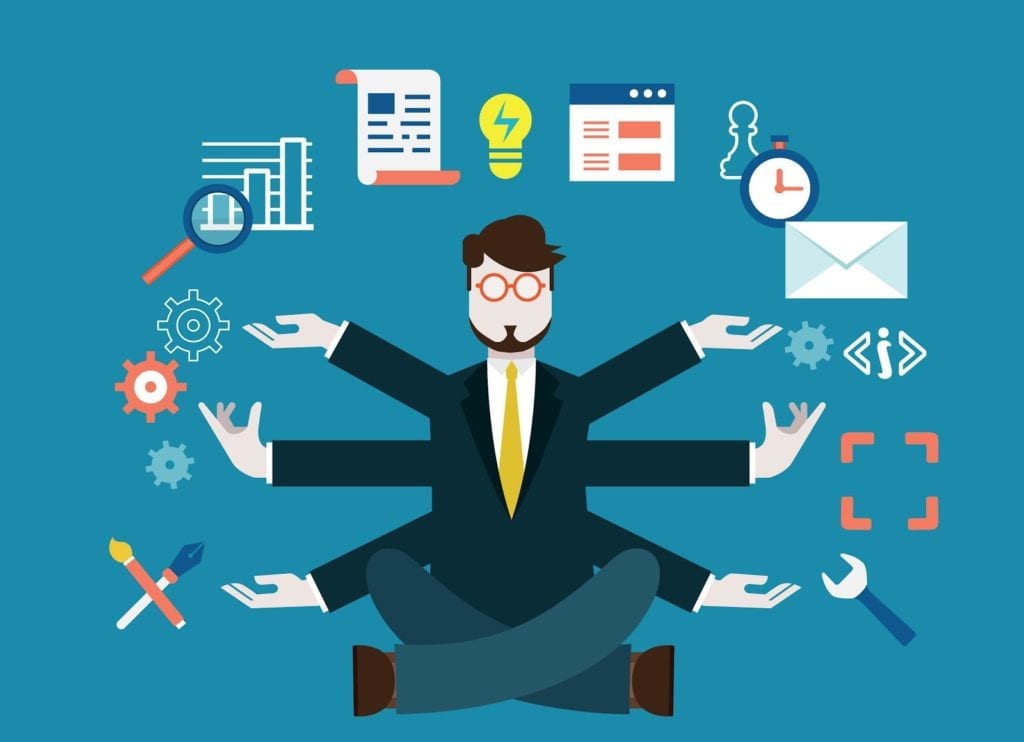 project management" width="618″ height="448″ />
Stakeholder Management
One of the most important things you should have in mind is effective stakeholder analysis and management, since this part is essential for successful project delivery. Stakeholders are individuals, groups, or companies that are affected by the project and its outcome. The first thing you should do is to identify and acknowledge the potential stakeholders. The next step is to determine their level of influence and interest in the project. The final step is to establish a communication line and to engage these stakeholders. Stakeholders are also people who may stop your project, depending on their level of influence, which means that you should prioritize who you engage first. Basically, there are four categories of stakeholders you need to consider as a project manager.

High influence and very interested – You must go to great lengths to satisfy these people.
High influence, but low level of interest – You should put in some work to satisfy these stakeholders, but make sure you do not bother them with frequent updates.
Low influence and highly interested – Much like with the previous example, keep them informed, and maintain healthy communication since these people can be helpful.
Low influence, and low level of interest – Simply monitor this group and notify them if something important comes up; there is no need for frequent communication.
Basically, you need to understand the financial or emotional interest of your stakeholders as well as what motivates them. These elements will help you ascertain their level of involvement as well as what type of information they require.
Knowledge Management
Knowledge management is another key component in organization and project management in general. Luckily, you can rely on project management systems or tools to help you out in this department. By using project management software, you can successfully keep track of everyone's responsibilities on the project, and their progress. You can measure time, adjust deadlines accordingly, and use the platform as a means of communication.
If you use online management tools that are cloud based, you will have a secure place to store your sensitive data, you will have control over who has access to which type of data, and you will be able to collaborate with everyone involved regardless of their location.
Anything can be accessed with ease, so if you want to have a fully organized project, then project management tools are a must.
Communication
There is a very good adage: "never assume anything". As far as project management goes, this is the number one rule you, as a manager, should follow. There are certain crucial things that are only achieved through quality and constant communication, and one of them was already mentioned, in the stakeholder part. Bear in mind that failure to adequately communicate will most likely result in project failure. It is imperative that you ensure that everyone on your team understands you, and that they know what you expect from them. It is also essential that they communicate with one another, and that their collaboration is unobstructed. If you are outsourcing a part of your project to a company overseas, make sure that you communicate with them and get frequent updates on how the project is progressing. It can be troublesome to establish synchronous communication due to a difference in time zone, but you will surely be able to find a time that is compatible for both parties.
Contingency Plan
In order to secure your project's success, you need to have contingency plans, so that you will know how to react if things do not go as well as you planned. Remember the following adage: "never assume things will go as you planned". When you are creating a contingency plan, these are the essential things you need to consider:
Where should your team meet if the building you are using is inaccessible?
Who is authorized to close the project in case of emergency?
Where is your backup data and who is authorized to restore it?
Who among your team members is critical for project success and must be accessible at all times?
What are the alternative team solutions, that is, who can cover for whom in case of an emergency?
What are the conditions of failure and how can those probabilities be nullified?
Who is responsible for community management and communication, and how will damage control be executed?
If you neglect to cover these aspects, you fall under the category of a poorly prepared manager and a bad leader, which are also causes for project failure.  Basically, there are 10 main causes for project failure, so make sure you go over them and find out how to prevent them.
Avoid Scope Creep
Scope creep is something you can avoid with good planning as well, and by having realistic expectations. You need to set clear expectations from the very start and determine what is in and what is out of scope. Furthermore, do not make sudden changes, even minor ones, because these alteration will interfere with the set deadlines and budget limitations. Before you begin your project, everybody involved needs to go over the project, instructions and deadlines, and if all parties agree and give it a green light, you can start.

Keep Your Team Motivated
Finally, you need to keep your team motivated. You can use positive reinforcement, minor celebrations after every milestone is completed, and have a fun team building exercise.
Through communication, you need to ensure that everyone is fine, and that they are on board with all working conditions and arrangements.
These are six golden rules of project management, so try to follow them as closely as possible, and your first project should go smoothly.
Author Bio:

Jason Grills is a technical writer currently associated with ProProfs Project. He enjoys writing about emerging project management products, trends in the project management industry and the financial impacts of using such tools. He lives in Los Angeles, California. In his spare time, Jason enjoys long walks on the beach, listening to blues and doing all things creative.