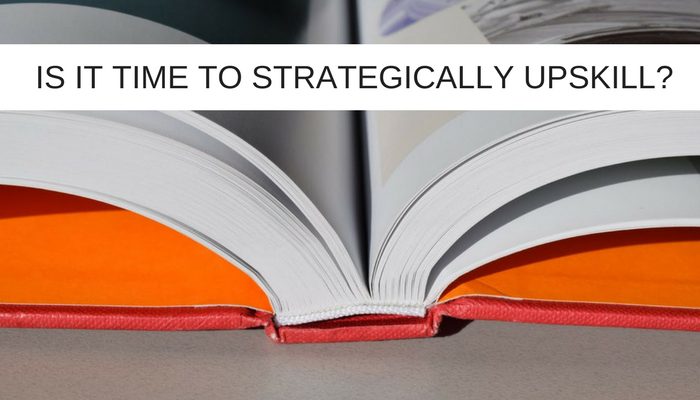 Project Managers need to strategically upskill to deliver the business value needed in the future.
This is the key take home from a survey from AXELOS ahead their Summer reboot of PRINCE2.
"Organisations will demand greater business awareness from project managers in the next few years. As a result, project managers need to invest in their own professional development so that they gain the skills required for a successful future," says the company on its website.
So what does this mean and how big is the gap between where you are now and where AXELOS thinks you need to be?
It is interesting that nine out of ten Project Managers surveyed believed they needed a greater strategic vision that was aligned with the goals of their business. I don't know whether this is heartening or worrying.
Certainly IT Project Management MUST be aligned with business strategy, it must have a business case – otherwise what's the point … so on one hand … great, right?!
On the other hand, it's 2017.
Clearing out some old paperwork the other week I found notes from a project pitch from 2008 and circled, in orange highlighter pen, were the words "BUSINESS CASE". Underneath this was irrefutable links between the proposed project and business strategy at the time. It wasn't a new idea, I'd been looking for strategic justification for IT Projects for some time, even by then, so it's perhaps surprising that nearly a decade later 90% of PMs still feel a need for a clearer strategic vision. Perhaps now is a good time for all of us to check our Projects for strategic alignment.
By addressing this one thing I believe we will exponentially improve output.
Sometimes it can be hard when you work in IT Projects day to day you can easily lose your strategic compass. More than half (58%) of organisations report poor alignment of projects with their organisation's strategy, in my experience it's one of the biggest killers of project momentum.
An independent project management office assessment can often be a brilliant kick-start. Usually, a pair of fresh eyes taking a look at your project portfolio can spot gaps and advise where alignment with business strategy could be stronger.
If, after business case analysis of your project portfolio, you find gaps there are plenty of solutions in the Project Management as a Service industry – if you had an independent firm carry out your analysis they should be able to advise. Just make sure that have really taken time to understand your business vision!
So, Project Managers and their teams have a key role to play in this BUT 90% of Project Managers needing a clearer strategic vision does not make them bad PMs. It would be utterly wrong to place the blame for this disparity between projects and business strategy solely at the feet of the project teams. Much of the responsibility for this should be shouldered higher up your business hierarchy.
I once heard a television ad writer saying that if an advertisement doesn't work it isn't the audience's fault – it's his. So it is with any communication when a message doesn't penetrate it is the giver not the receiver of the message who should consider their approach.
Senior business leaders must improve communication of business strategy. In many cases, they literally need to learn how to communicate their strategic vision with the clarity needed to leverage the full potential business benefits from IT. Businesses that I've worked with that have embraced and acted upon this truth are rampantly driving transformation in areas that had stalled.
The top-down approach works! Project Leaders have a vital role to play here too though. By having the guts to ask searching questions, that really drill down to what your firm's organisational vision really is, you increase your value as a Project Manager within your business. That is going to become more crucial.
The AXELOS report, "The Future Project Management Professional", based on the survey I mentioned earlier reveals that over three quarters (76%) believe "project management" will become a basic business skill which everyone uses. The best of the best will the practitioners who have this extra strategic level to their approach.
There is definitely something in the air. PRINCE2's Summer reboot will place greater emphasis on projects targeting specific needs and business objectives, I know that at least one major UK company is currently meditating on this issue and friends working in IT within the NHS tell me there is a much greater emphasis on business case development and benefits realisation than at any time in their career. So what better time to join in!?
It's one of my passions.
For me, there is huge satisfaction to be gained from re-coupling IT Projects and organisational strategy but (perhaps) more importantly you will revitalise your IT project team and yield greater business results from IT.
Find out more about Project Management as a Service from Stoneseed
Source: Axelos.com