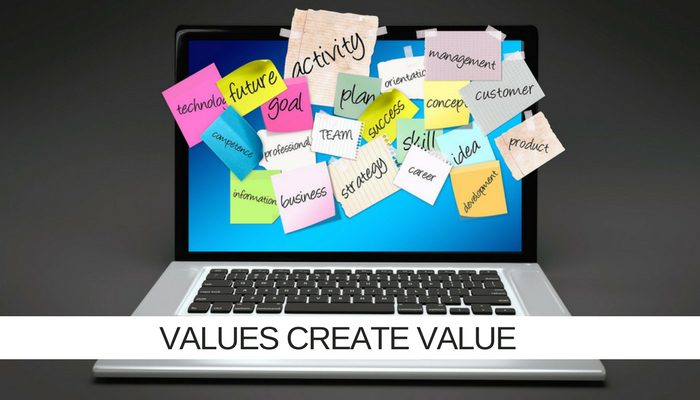 Sat on a train, I overheard a refreshing view on IT recruitment this week.
I was trying not to listen to the conversation the chap opposite was having with his office, but you know how it is!? The man mentioned IT Project Management and was discussing a strategic hire that his firm had to make … so as an IT recruitment specialist, naturally my ears pricked up!
He was talking about how he would fit interviewing into his busy sounding diary, repeatedly instructing the person on the other end of the call to 'cancel, rearrange, or postpone' appointments and then, finally, he said, "Clear Wednesday, Thursday and Friday. There is nothing more important next week than getting this right."
Manna from heaven!
Many firms see recruiting as a chore, something to be crowbarred into a busy schedule, a side issue that gets in the way of the day job. Not this guy! No sooner had he put the phone down to (one assumes) his PA, he was on a call with (one assumes) his HR director. It was fascinating hearing him whittling down candidates he wanted to interview, he had obviously read and digested about a dozen CVs and the reasons he gave for each "yes" or "no" decision were thoughtfully based on how he thought each candidate matched the company's values and culture – the words he kept using to define this were innovation, integrity, and industry.
Sadly, the train pulled into my station before there was a break in his calls long enough to introduce myself so, as I got up to alight, I slid a business card over to his side of the table. Never miss an opportunity!
I've always believed that the greatest return on investment that you can get from any recruitment process comes from closely aligning the talent you hire with your culture.
If you're using a recruitment partner, make sure that they understand your company or organisational culture too! I've always seen recruitment as a huge privilege. When I'm asked to help recruit talent for a client it's a real honour, to be asked to represent your firm and try to attract the talent who will achieve your business goals – that's a big deal! The least I can do is get to know your culture and who will fit it perfectly.
The Challenge
The biggest challenge for many firms and IT organisations is that they don't know what their culture is. Or if they do, it's a little vague or subjective and open to interpretation or it's just not unique to them.
Sameer Dholakia, CEO of business email service SendGrid wrote in his firm's application to go public, "We believe people are our most valuable asset. Highly engaged employees are a competitive advantage for any business … values create value … having a deeply shared set of beliefs actually creates economic value."
Values create value! I love that! His argument is that there is tangible economic and commercial benefit from recruiting talent aligned with your business or organisational culture.
So, if you don't know what your values and culture are maybe it's time to work it out. It will give you one of the most powerful tools against which to measure prospective talent for suitability.
And there couldn't be a better time to establish clear values – we are at the cusp of moving towards a green economy to help meet net zero and other, wider environmental goals. This will require changing techniques, processes and roles in order to seize the opportunity that green jobs and the green economy present. It will require not just training but re-training people for new roles in green jobs. Could a green outlook be the start of establishing a unique set of values and company culture?
Thinking in full-colour
"We think in full-colour pictures over black and white numbers" – I still smile at this. One of the values of a company I worked with years ago – try telling that to the CEO when sales take a dip. Nice words, creative, but what does it actually mean? Over my career I've worked with IT organisations who have proudly trumpeted mission statements like "To discover, develop and deliver innovative IT business solutions" (yeah, you and every other IT team on the planet) and "Developing the industry's best IT solutions" (right, as opposed to developing the worst?).
The problem is that you can't hire against these benchmarks. No candidate ever turns up declaring that their career dream is to deliver lousy IT! So, your culture has to say something to prospective candidates for them to feel attracted to you. As Sameer Dholakia puts it, "Your culture has to have some edge to it!"
Actually, Dholakia is probably one the IT industry's finest builders of culture, his philosophy of "focus on people" was the central pillar of an engaging talk for Stanford's Entrepreneurial Thought Leaders series. The "4 h" culture of "happy, hungry, humble and honest" he initiated at SendGrid is probably the simplest and most effective cultural statement in IT. He says, "they are core to the way we built our business, the way we run our business, how we interact with one another. It shows up in every meeting room and every interaction and every review done. This is how we live and work together. And it's very clear … I've seen a lot of companies … write down 13 things. I don't know about you, I'm not smart enough to remember 13 things. I just can't. But four H's, well that's easy."
And it's easy to recruit against too.
Take "humble", when SendGrid interview they literally do a pronoun count. They count the number of times a candidate says "I" and how many times they say "we" in answer to questions like 'what's the thing you're most proud of that, you've accomplished to date?'. Too many "I"s and you're not progressing to the next stage because you won't fit the culture – no matter how good you are at the advertised role.
SendGrid's 4H culture is brilliantly simple – brevity is the key. Richard Branson once wrote, "I think you should try for something closer to a heraldic motto than a speech. They were often simple, because they had to fit across the bottom of a coat of arms, and they were long-lasting because they reflected a group's deeper values."
The chap on the train was very clear, two candidates might have the same experience and the same qualifications but the right candidate would be the one who fitted their business culture … industry, innovation, integrity – you could easily fit that across the bottom of a coat of arms!
What words would be on the bottom of yours? That's your template for your next culturally aligned IT hire.